Shandong Pictorial Publishing House has always seriously followed the relevant units and headquarter of group' requirements, many kinds of reading activities had been held successfully. Recently, in order to inject new vitality for the topic of "culture in Shandong, virtue in Shandong", and also to practice the socialist core values, to built economic and cultural strong province construction which provides an important spiritual motivation and intellectual support, Shandong Pictorial Publishing House will have 4 book activities at Shandong Book Store during the Shandong Book Fair from 28th July ,2017 to 6th August,2017.
The first activity will be shown on 30th July,2017 between 19:00 pm and 20:30 pm by Mr. Guodong Niu who is an urban scholar and cultural celebrity in China. At that day, Mr. Guodong Niu will use his own interviews、original photography and even his experiences to tell readers the histories of Jinan city.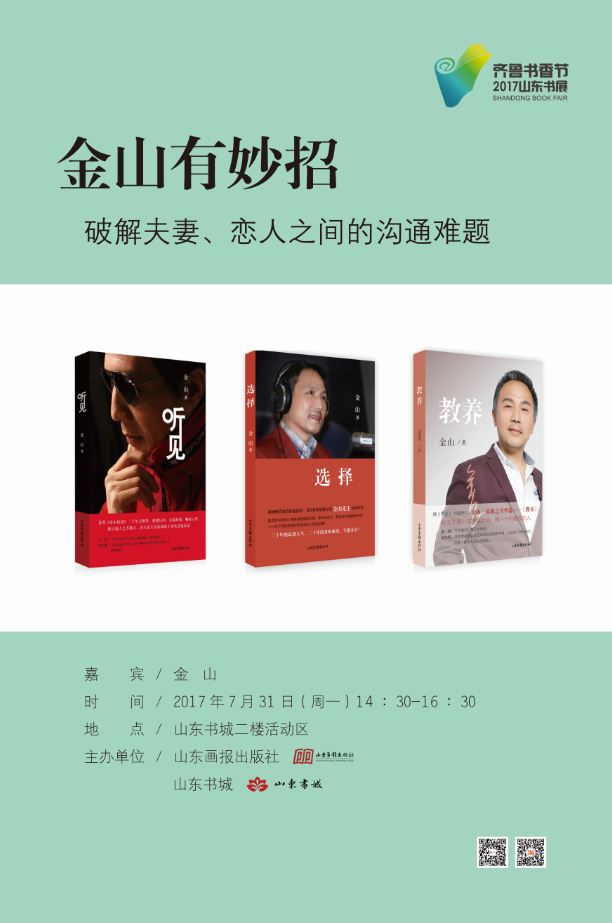 The famous radio presenter Mr. Shan Jin will be invited to attend the second activity which holds by Shandong Pictorial Publishing House on 31st July,2017 from 14:30pm to 16:30pm. Mr. Shan Jin will mainly focus on the communication problems between husband and wife or in love men and women. During this activity, Mr. Shan Jin will help each reader to analyze the problems of relationship between men and women, and give the reasonable suggestions, so that the tough problems will be solved.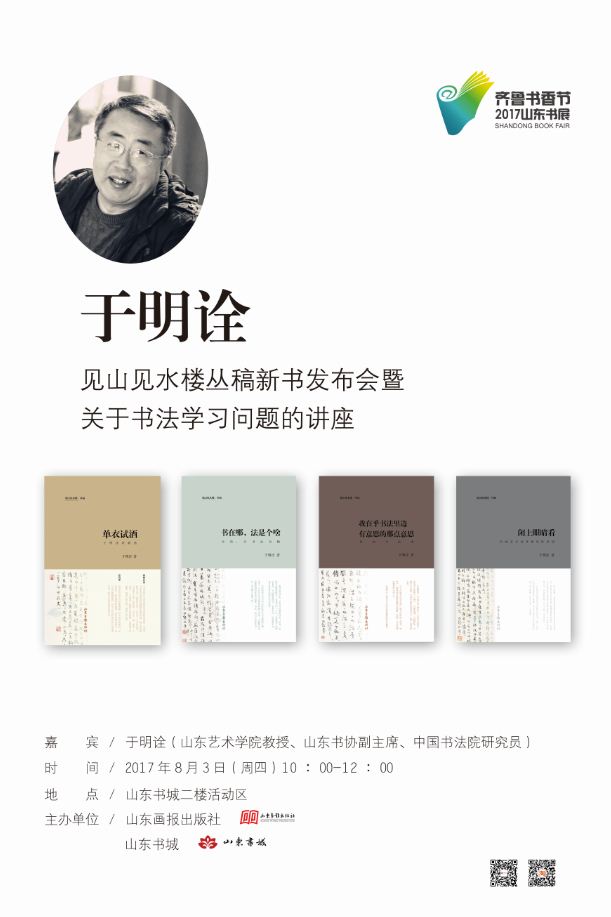 After that, famous calligrapher and writer Mr. Mingquan Yu will have the activity which will talk about several problems about studying calligraphy on 3rd August,2017 from 10:00am to 12:00am. The questions like how do we write the good calligraphy? how do we solve the problems when we are writing? will be answered by Mr. Mingquan Yu at that activity.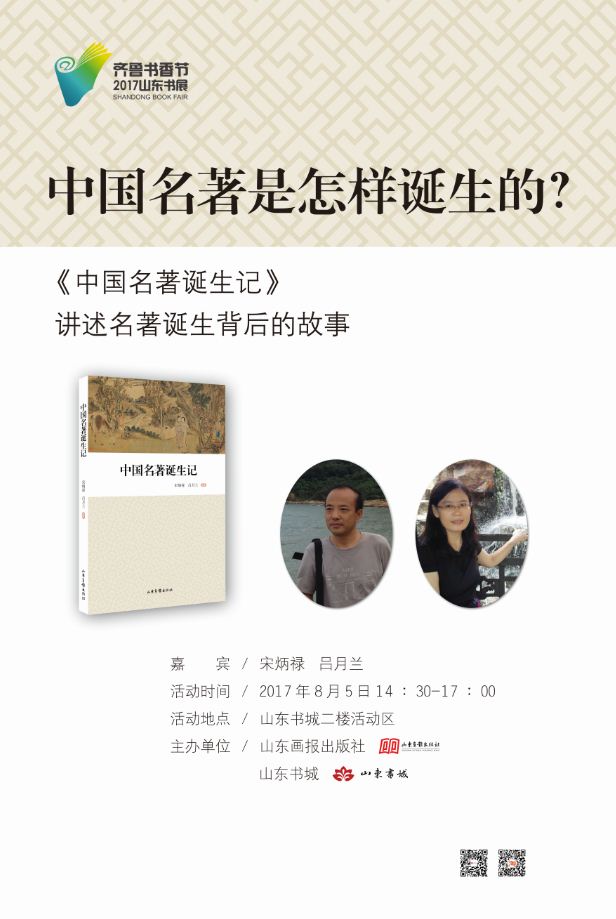 The last activity which holds by Shandong Pictorial Publishing House will show on 5th August,2017 from 14:30pm to 17:00pm, the famous writer and media worker Mr. Binglu Song will give a public service lecture about introducing his book "Birth Records of Chinese Famous Works". At that time, he will introduce the main contents and origin of the ancient and modern famous works, and also give the reasons why the authors wrote those famous books. In addition, he will talk things about the names of famous books and previous influences to readers.
Through holding these activities, Shandong Pictorial Publishing House will make the distance closely around publishers、authors and readers, the readers' reading preferences and reading habits will be known deeply. Meanwhile, these activities play the positive role for enhancing the brand image for our publishing house and promoting the sustained and healthy development of civil reading.